Please see the new page "Livestream" on the menu at the top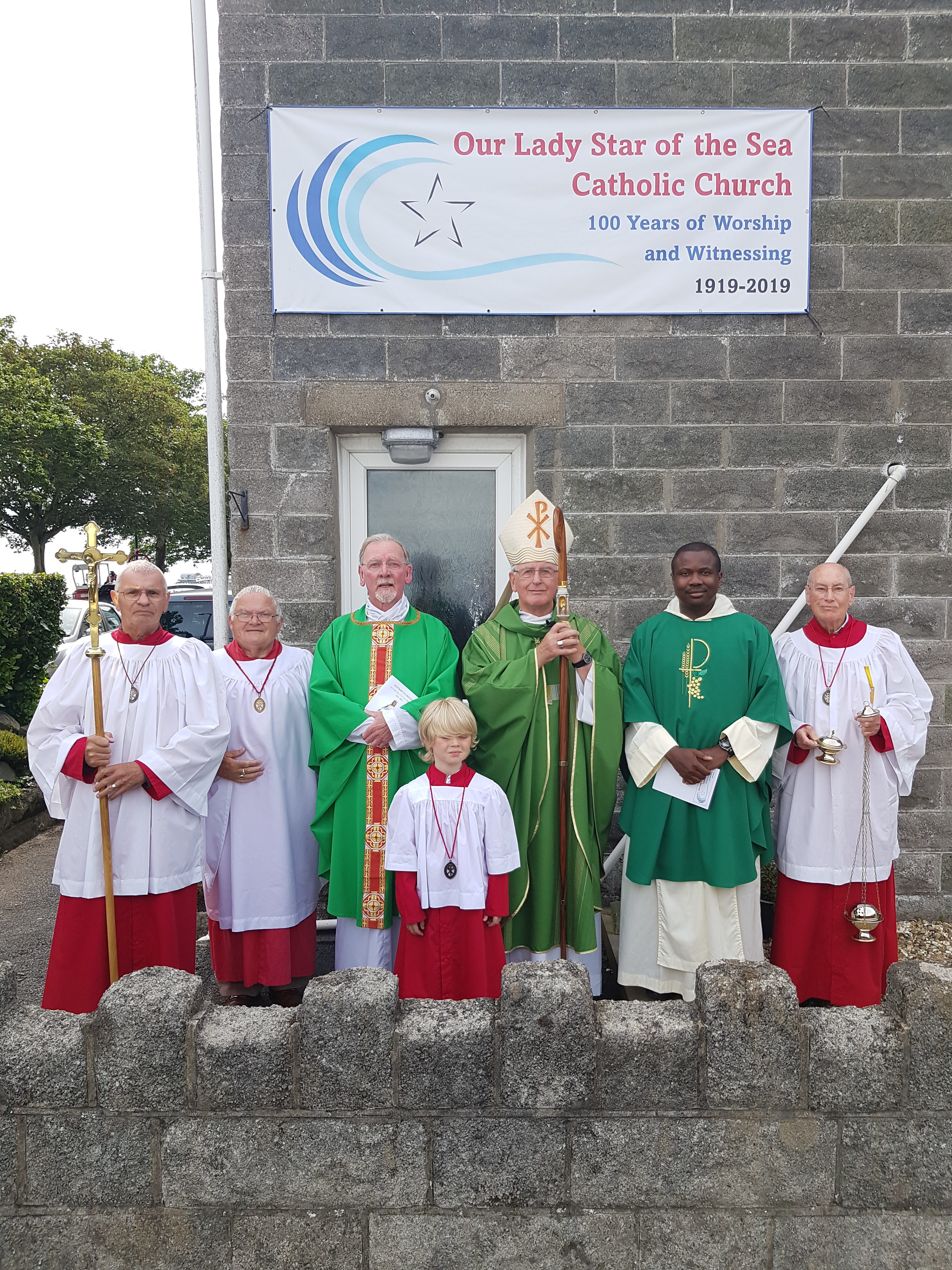 Our Parish Priest Fr Michael Akpoghiran OP welcomes you!
Important News - COVID19 (Coronavirus)
SEE LETTER ABOUT REOPENING OF CHURCHES Church Opening
DURING THIS TIME WE WILL BE PROVIDING A HOME PRAYER SERVICE SHEET AND HOMILETIC REFLECTIONS, WHICH YOU CAN FIND ON A NEW PAGE UNDER 'NEWSLETTER' ON THE MENU 
Our Dear Brothers and Sisters in Christ,
We are writing to let you know that in response to the Coronavirus pandemic, the Catholic Bishops of England and Wales have now suspended public acts of worship in our churches. This will begin from Friday evening, 20 March 2020, until further notice. This means that Masses, services, meetings or any form of gathering of people will no longer take place in our parish and parishes all over England and Wales.  While churches will remain open, there will be no public act of worship or gathering of people. We have been advised that priests (parish priest and assistant priests) who hold parochial office should continue to celebrate Mass, Sunday by Sunday and day by day, in a church within their parish without a public congregation.  As long as this suspension lasts, the obligation to attend Mass on Sunday and Holy days is removed. 
We want to assure you that this will not be a suspension of all spiritual support from us, your priests, to you our beloved parishioners. As servants of Christ, called to serve you, we will do all we can, following advice, to provide pastoral care in the present circumstance. With advice from the Bishops' Conference, the following are measures we will take to ensure that pastoral support is available to parishioners. 
We will be available for individual confession. To avoid people gathering, confession will be on request only and the required social distancing will be observed. Any parishioner wishing to go to confession should contact us (phone or email) to arrange confession.
SACRAMENT OF ANOINTING OF THE SICK
The sacrament of the anointing of the sick will be available on request. We will observe with great care the practices of hygiene and the guidance on social distancing. When anointing the sick, the priest will wear surgical hand gloves and the Holy Oil of the Sick will be applied using a cotton bud.
Funeral services will not be held in the church. A short funeral service with family only can take place at the graveside or at a crematorium, subject to the conditions laid down by the cemetery or crematorium authorities. Arrangements will be made for a Mass to be celebrated in memoriam when parishioners are allowed to gather.
The Bishops' Conference advice says information about the live-streaming of the celebration of Mass will be made widely available in our dioceses so that the faithful can participate in the prayers of the priest at Mass at home. An example of live-streaming of Mass is from the Catholic National Shrine of Our Lady at Walsingham which is already available to all via the Internet:
PARISH HOME SERVICE SHEET
Every weekend, we will prepare and send a service sheet to you the parishioners (in the form of an email attachment) so you can participate in the liturgical life of the Church at home. The service sheet will contain the prayers, readings, a homiletic reflection, and a prayer for spiritual communion. This sheet which can be used by an individual or a family may help parishioners connect spiritually to the Mass that will be celebrated in the parish without their attendance. Parishioners will have the choice between following a live-streamed Mass or using the service sheet. Limited printed copies of the service sheet will be delivered (through letterbox) to parishioners who may not have access to email.
The service sheet will also be available on this website.
We will have a modified mini-newsletter which will accompany the service sheet we send out via email every weekend.  This will also be available on the website.
As Fathers Michael and Victor will continue to celebrate Mass on their own, we assure you that all Mass intentions will be celebrated, although you may not be able to come to the Mass. The details of Mass intentions will be published in the mini-newsletter.  If you need to book a Mass, please contact us (phone or email). 
We will end this letter with the words of our Bishops: "During these disturbing and threatening times, the rhythm of the prayer of the Church will continue. Please play your part in it. The effort of daily kindness and mutual support for all will continue and increase. Please play your part in this too. For your commitment to this, we thank you."
May the Lord bless and keep you all!
Fr Michael Akpoghiran, OP
Telephone (01792) 367283
Email: mumbles@menevia.org
22 Devon Place, Mumbles, Swansea SA3 4DR
See Weekly Newsletter for alterations to times for This Week and also for Intentions
Monday 9.30am
Tuesday 9.30am
Wednesday 9.30am
Thursday 7.00pm
Friday 9.30am
Saturday 10am
Saturday (Vigil) 6.30pm
Sunday 8.30am
Sunday 10.30am
Benediction 5pm - usually First Sunday of each month (check Weekly Newsletter)